Become a Vendor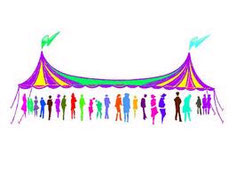 If you are interested in becoming a Vendor at the Hillsdale County Fair, your first step is to complete our Vendor Application Form and return it to us via email, fax, or mail.  You may dowload the vendor application below or you can fill out the application on this page and email it directly to us. 
If you have photos that you would like to send, please dowload the application and mail the photos along with the Vendor Application. 
If you do not have photos to send, proceed with the application on the page and email it directly to us.  Your application remains on file for 3 years. 
A typical Vendor Space is approximately 10 x 10 and the cost of the space starts at $275, depending on the available spot.
Download the Vendor Application
Fill out the Vendor Application and email it directly to us