Become a Vendor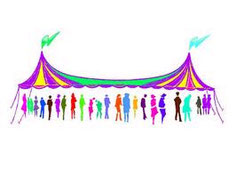 If you are interested in becoming a Vendor at the Hillsdale County Fair, your first step is to complete the Vendor Application Form and submit it.  Applications are considered in order received and based on products you are interested in bringing.  We will contact you if space becomes available. 
You are welcome to email or mail photos of your display.
A typical Vendor Space is approximately 10 x 10 and the cost of the space starts at $275, depending on the available spot.
Fill out the Vendor Application and email it directly to us